Access years of professional experience and expertise to find out
the wide variety of strange symptoms driven by metal toxicity
how to find out if heavy metal toxicity is an issue for you
options for releasing your burden safely
crucial ways to support your body during the release process
and more.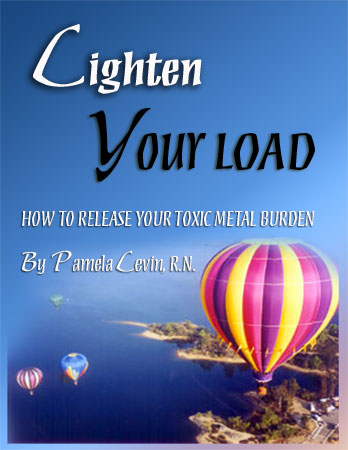 LIGHTEN YOUR LOAD:
How to Release Your Toxic Metal Burden

E-Book -$14.97
See Sample Pages
(Cover, Table of Contents, Introduction)
---
Once you have your own copy you will gain access to these FREE
Bonus Materials.
They will provide you with resources for testing and detoxifying safely.